Meet the Doctor

Dr. Alexis Banducci
Dr. Alexis Banducci, ND, CLC is a naturopathic primary care doctor specializing in women's health, infertility, preconception and pediatrics. She received her doctorate degree from Bastyr University located in Seattle, Washington. Bastyr is considered the country's top naturopathic medical school producing naturopathic primary care physicians. Learn more about naturopathic medicine here.
Dr. Banducci enjoys working with women from all phases of life and beginning with the foundations of health, such as nutrition, exercise and lifestyle factors, and working up the therapeutic order as needed in order to stimulate the body's innate ability to heal. As a naturopathic doctor, she is best suited to offer the best of conventional and naturopathic medical treatments to help patients achieve their health goals. In patient care settings, she looks to address the root cause of dis-ease in order to heal her patients holistically. Dr. Banducci has spent over 4 years providing doula services to emotionally support birthing women and is a certified lactation counselor. Dr. Banducci is a member of the American Herbalist Guild, the Washington Association of Naturopathic Physicians, American Association of Naturopathic Physicians, the Oklahoma Association of Naturopathic Physicians and the Pediatric Association of Naturopathic Physicians.
From an early age, Dr. Banducci was drawn to biological sciences, and naturopathic medicine is a second career for Dr. Banducci. She completed her undergraduate degree in international politics, worked as an art consultant for 3 years and for 5 years as the director of marketing and sales for a real estate investment company. After realizing that a corporate job was not a lifelong interest, Dr. Banducci began her career in healthcare studying to be a nurse practitioner while working full time. While in the first stages of her education she found herself seeking out alternative health care practitioners to address her personal health. It was through these experiences that it became clear to her that the conventional medical model wasn't able to fully support patients holistically. Given that it was still early in her education, Dr. Banducci switched courses and set her sights on becoming a naturopathic doctor and attending Bastyr University.
Originally from California, Dr. Banducci currently practices primary care at Whole Health Naturopathy in Olympia, Washington. Dr. Banducci and her husband welcomed their first child in July 2017 and second child in December 2021. In her spare time, Dr. Banducci enjoys hiking, rock climbing, camping, attending CrossFit, knitting and being an auntie to her nieces and nephews.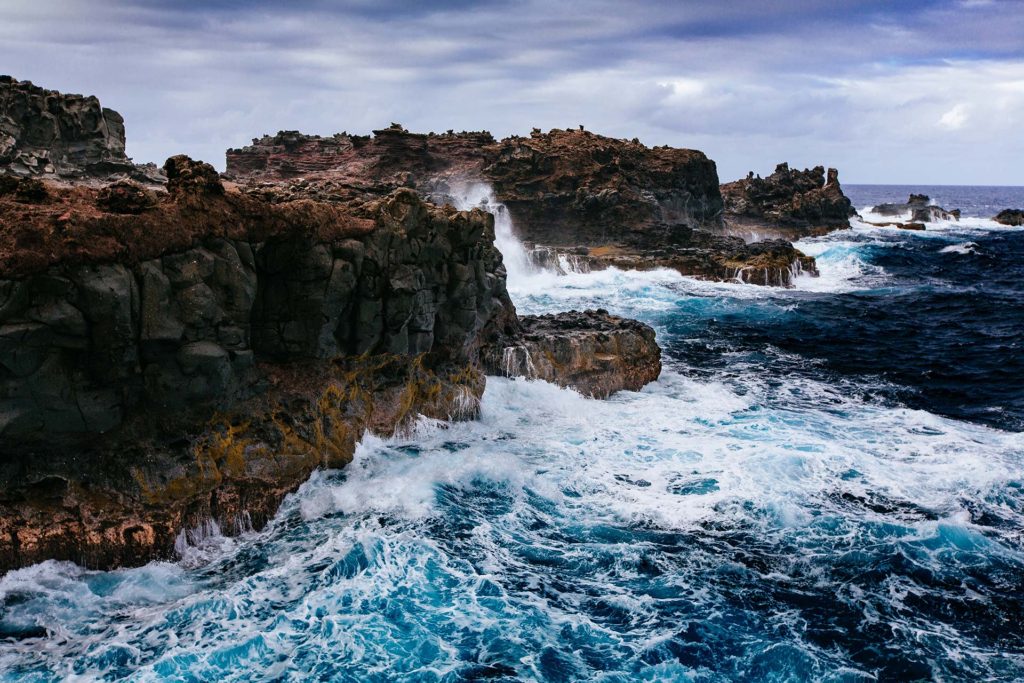 What is Naturopathic Medicine?
Naturopathic medicine is a distinct primary health care profession, emphasizing prevention, treatment, and optimal
health through the use of therapeutic methods and substances that encourage individuals' inherent self-healing
process.  The practice of naturopathic medicine includes modern and traditional, scientific, and empirical methods.
The following principles are the foundation of naturopathic medical practice:
The Healing Power of Nature (Vis Medicatrix Naturae): Naturopathic medicine recognizes an inherent self-healing process in people that is ordered and intelligent. Naturopathic physicians act to identify and remove obstacles to healing and recovery, and to facilitate and augment this inherent self-healing process.
Identify and Treat the Causes (Tolle Causam): The naturopathic physician seeks to identify and remove the underlying causes of illness rather than to merely eliminate or suppress symptoms.
First Do No Harm (Primum Non Nocere): Naturopathic physicians follow three guidelines to avoid harming the patient:

Utilize methods and medicinal substances which minimize the risk of harmful side effects, using the least force necessary to diagnose and treat;
Avoid when possible the harmful suppression of symptoms; and
Acknowledge, respect, and work with individuals' self-healing process.

Doctor as Teacher (Docere): Naturopathic physicians educate their patients and encourage self-responsibility for health. They also recognize and employ the therapeutic potential of the doctor-patient relationship.
Treat the Whole Person: Naturopathic physicians treat each patient by taking into account individual physical, mental, emotional, genetic, environmental, social, and other factors. Since total health also includes spiritual health, naturopathic physicians encourage individuals to pursue their personal spiritual development.
Prevention: Naturopathic physicians emphasize the prevention of disease by assessing risk factors, heredity and susceptibility to disease, and by making appropriate interventions in partnership with their patients to prevent illness.
NATUROPATHIC PRACTICE
Naturopathic practice in a licensed state includes the following diagnostic and therapeutic modalities: clinical and laboratory diagnostic testing, nutritional medicine, botanical medicine, naturopathic physical medicine (including naturopathic manipulative therapy), public health measures, hygiene, counseling, minor surgery, homeopathy, acupuncture, prescription medication, intravenous and injection therapy, and naturopathic obstetrics (natural childbirth). In unlicensed states, full scope is limited.
*http://www.naturopathic.org/content.asp?contentid=59
SaveSave
SaveSave
SaveSave